Are you feeling a wave of nostalgia for the good old days? Many of us may find ourselves craving a box of Cracker Jacks – a classic American snack that has been around for over a century. But the question is, do they still make Cracker Jacks? Read on to find out!
If you're a seasoned connoisseur of classic snacks, you may remember the beloved treat known as Cracker Jacks. The fluffy caramel-flavored popcorn-based snack is a nostalgic staple of American culture that has been around since the late 1800s. Remember the thrill of cracking open a box of Cracker Jacks, eagerly anticipating the surprise prize waiting inside? Wouldn't it be amazing to relive that childhood joy once again? Well, worry not, for in this article, we'll learn if the fluffy popcorn treat is still available and how to get your hands on a box to relive the experience. So, sit tight and get ready to find out if Cracker Jacks are still a thing in today's world!
---
Is Cracker Jacks Still Around?
Cracker Jacks is a classic American snack with popcorn and peanuts covered in a crunchy, sweet coating. Many remember the snack for the surprise prize that it used to contain in each box. The snack was first introduced in 1896 and has since been a staple at movie theaters, ballparks, and other popular venues. Cracker Jacks have won over the hearts of many with their airy, melt-in-your-mouth texture and irresistible caramel flavor that packs a punch.
The brand that fueled your childhood cravings and ignited your taste buds with its irresistible popcorn is still alive and kicking. Even better, the popcorn comes in the same beloved recipe you remember from the day!
---
Where Can Find Cracker Jacks?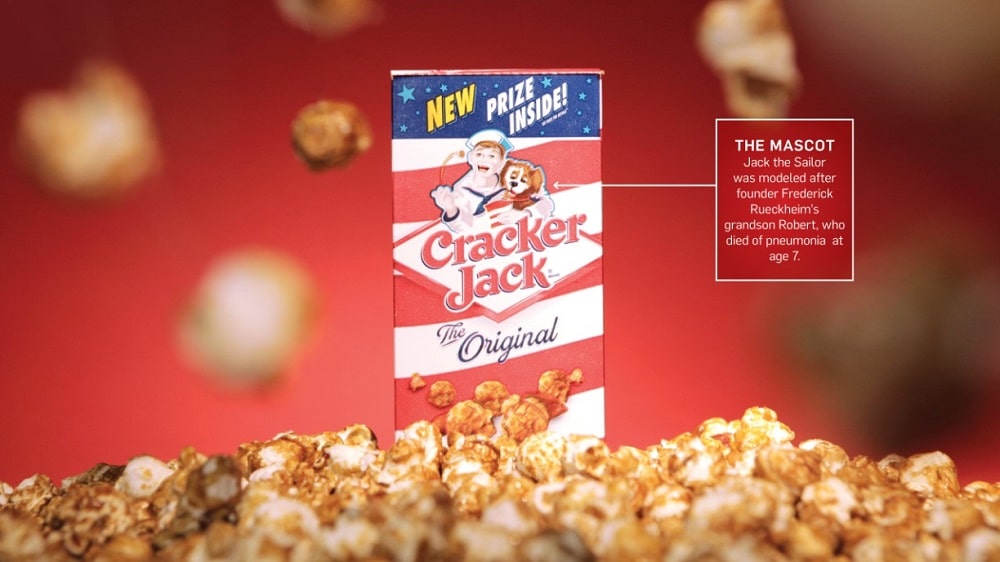 You're in luck – Cracker Jacks are still waiting for you! But where can you find this snack that holds a special place in your heart? As a subsidiary of PepsiCo, Cracker Jacks are widely available in the same spots as other Frito-Lay products. Keep your eyes peeled and your taste buds at the ready – here are just a few of the locations where you can score a box of the iconic treat:
Walmart
CVS
Walgreens
Kroger
Albertsons
E.B
Meijer
---
Where Have the Prizes in Cracker Jacks Gone?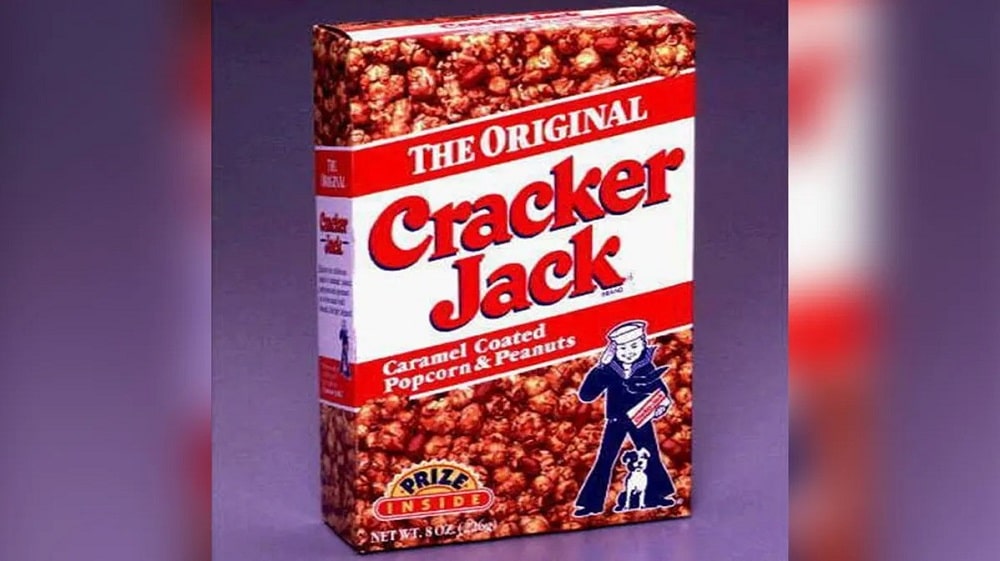 Cracking open a box of Cracker Jacks was always a thrill, not just because of the fluffy popcorn and sweet caramel coating. No, the real excitement came from the mystery toy hidden inside each box, waiting to be discovered. If you're ready to journey back to your childhood and relive the thrill of discovering a surprise prize in your Cracker Jacks box, you might wonder if the tradition still exists today. Unfortunately, it's time to face the truth – the days of finding a physical prize inside your favorite snack are long gone. In today's digital age, Cracker Jacks has replaced physical tips with digital codes that you can use to access online games through their website. It's a far cry from the excitement of finding a tiny toy inside your popcorn box, but it's the reality of our modern world.
---
Ingredients  of Cracker Jacks

The absence of the classic surprise toy may be disheartening, leading you to wonder if any changes have been made to the recipe or ingredients. Luckily, no! The nostalgia-inducing popcorn snack, Cracker Jacks, hasn't changed much since your childhood. The popcorn remains delightfully fluffy, while the peanuts add a satisfying crunch. Here's a list of the ingredients that make up this classic American snack:
Popcorn
Peanuts
Corn syrup
Soy lecithin
Corn and soybean oil
Salt
Sugar
Molasses
---
What's New For Cracker Jacks?

We all love the old classics of Cracker Jacks, but what's new for Cracker Jacks? In 2022, Frito-Lay announced it would produce a contemporary counterpart, Cracker Jill, to support and honor women's impact within sports. Since Cracker Jack is famous in the sporting world, especially in baseball, Frito-Lay is looking to capitalize on that market.
---
Alternatives To Cracker Jacks
Cracker Jacks have been around for ages, but sometimes you must mix it up and try something new. If you are open to trying out fresh snacks, you'll be surprised to learn that there are many tasty alternatives to Cracker Jacks. From savory to sweet, crunchy to chewy, the possibilities are endless!
The following are just a few of the popcorn-based snacks you can try.
1. Crunch' N Munch

If you are looking for a tasty treat to enjoy as a snack, Crunch' N Munch is an excellent alternative to Cracker Jacks. The two brands are similar because they are popcorn-based snacks covered in a sweet, crunchy coating. However, they differ in flavor – you'll notice that the Caramel taste isn't as strong as in Cracker Jacks. Most people describe the taste of Cunch' N Munch as that of cereal Honey Smacks. So, if you're looking for a sweet snack without the caramel flavor, then Crunch' N Munch is the perfect option.
2. Fiddle Faddle

Fiddle Faddle is another popular popcorn-based snack that is an excellent alternative to Cracker Jacks. It still has the Caramel flavor found in  Cracker Jacks but also a crunchy peanut flavor. It also costs less – so if you are looking for a budget-friendly snack you can enjoy any time of the day, Fiddle Faddle is a great choice!
3. Jody's Gourmet Popcorn

If you are looking for high-quality popcorn with unique flavors, Jody's Gourmet Popcorn is the answer. The founders, Alan and Jody, claim it took 53  trials to perfect the recipe! The brand is widely known for offering an array of delicious flavors, such as Caramel Pecan and White Cheddar, that will satisfy any popcorn lover. So, try it out; you won't be disappointed!
---
Final Thoughts
Good news to every popcorn lover – they still make Cracker Jacks! If you have been a loyal fan, you can still find the classic Cracker Jacks in your Walmart store. Perhaps, the only disheartening part is that the prizes are no longer included in the package. While this is not as exciting as it used to be, the classic taste of the sweet and salty treat remains the same. So, what are you waiting for – head to your local Walmart and pick up a box of Cracker Jacks today. Get a taste of nostalgia with every bite!