Explore our comprehensive guide to learn if Walmart accepts Apple Pay. Understand the nuances of using Apple Pay at Walmart, its compatibility, and other payment alternatives available.
With the rise of digital payment methods, such as Apple Pay, convenience is at your fingertips. However, not all retail giants have embraced digital wallets as a payment method.
In this post, we'll provide the most up-to-date information on Walmart's accepted payment methods and shed light on whether Apple Pay is among them. The idea is to ensure you are conversant with Walmart's supported payment options for a convenient shopping experience. Read on for the details.
---
Does Walmart Take Apple Pay?
Unfortunately, Walmart does not accept Apple Pay as payment. While Apple Pay has gained popularity as a convenient and secure digital payment option, Walmart is yet to integrate it into its payment system. Instead, Walmart offers various other payment methods such as cash, credit cards, debit cards, and Walmart Pay, which is their mobile payment solution.
Walmart's decision to not accept Apple Pay might be attributed to its strategic focus on its proprietary payment system, Walmart Pay. With Walmart Pay, customers can link their credit or debit cards to the Walmart app and make purchases by scanning a QR code during checkout.
This approach gives Walmart greater control over the payment process and customer data. If that's anything to go by, then suffice is to say that the main reason Walmart doesn't accept Apple Pay is largely borne out of a desire to prioritize their own platform.
---
How to Pay With iPhone at Walmart Using Walmart Pay?
To pay with your iPhone at Walmart using Walmart Pay, follow these steps:
Step 1: Download the Walmart app: Go to the App Store on your iPhone and download the Walmart app. Install it and set up an account if needed.
Step 2: Sign in or create an account: Open the Walmart app and sign in using your existing Walmart account credentials. You can create an account within the app if you don't.
Step 3: Add your payment method: In the app, navigate to the "Services" or "Account" section and select "Walmart Pay." Follow the prompts to add your preferred payment method, such as a credit or debit card. You may need to enter the card details or scan the card using your iPhone's camera.
Step 4: Verify your payment method: Once you've added it, Walmart may require you to verify it for security. This verification process can vary but may involve receiving a verification code via email or SMS.
Step 5: Make a purchase: When ready to purchase at Walmart, ensure your iPhone is unlocked and open the Walmart app. Head to the checkout counter and tell the cashier you will use Walmart Pay.
Step 6: Activate Walmart Pay: Within the app, tap the "Walmart Pay" option and follow any on-screen instructions. This may involve scanning a QR code displayed by the cashier or using the app to generate a unique QR code that the cashier scans.
Step 7: Complete the transaction: Once the QR code is scanned or the transaction is processed, your payment will be completed using the payment method you added to Walmart Pay. You will receive a notification on your iPhone confirming the transaction.
---
Why Doesn't Walmart Take Apple Pay?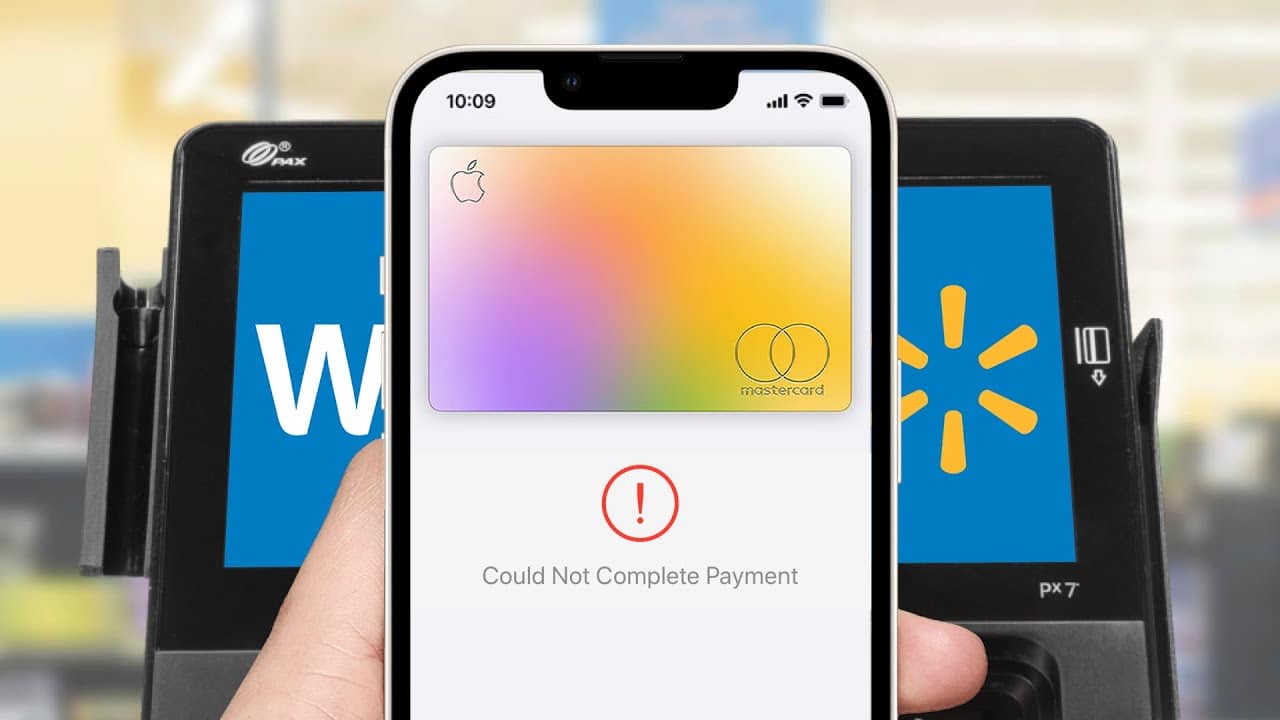 While the specific reasons for Walmart's decision not to accept Apple Pay may vary, there are a few potential factors that could contribute to this. Here's a rundown of some of the reasons:
1. Walmart Pay
Walmart's mobile payment solution, Walmart Pay, allows customers to make purchases by scanning a QR code during checkout. By promoting its payment platform, Walmart aims to control the customer experience and transaction data more and potentially reduce transaction fees associated with third-party payment systems. Sounds like a legitimate reason.
2. Merchant Fees
Accepting Apple Pay and other mobile payment options typically incurs merchant fees for retailers. Walmart, one of the largest retailers globally, may have calculated that the costs associated with accepting Apple Pay outweighs the benefits or potential increase in sales. That might have informed their decision to not have Apple Pay as one of their supported payment options.
3. Strategic Partnerships
Walmart has partnered with other payment providers and technology companies to offer payment services. For example, they have collaborated with companies like PayPal and Google Pay to offer alternative payment options within the Walmart ecosystem. It could be the case that Walmart doesn't consider Apple Pay to be a strategic partner with more mutual benefits.
4. Customer Demographics
Walmart serves many customers, including those needing access to or prefer mobile payment methods. By focusing on traditional payment options like cash, credit cards, and debit cards, Walmart aims to cater to the needs of its diverse customer base.
5. Encourages Customers To Use More Walmart Services 
By promoting its payment methods like Walmart Pay, Walmart aims to drive customer engagement and encourage them to utilize additional Walmart services. By utilizing Walmart Pay, customers can seamlessly integrate their payment information with other Walmart features, such as in-app shopping, loyalty programs, and digital receipts.
This strategy allows Walmart to enhance the overall customer experience, gather valuable data, and increase customer loyalty by providing an integrated ecosystem of services. Moreover, it also makes for easy buying of products and services on other Walmart subsidiary platforms.
6. Consumer Choice
While Apple Pay has gained popularity, not all Walmart customers may use or prefer this payment method. Walmart aims to cater to a diverse customer base, and by providing a range of traditional payment options, they ensure all customers can easily make purchases without being limited to one specific digital payment platform.
7. Competitive Landscape
Walmart operates in a highly competitive retail market. They may strategically differentiate themselves by offering unique payment options and services to attract customers and retain their loyalty. By focusing on its payment systems and partnerships, Walmart can provide a distinctive shopping experience that differentiates them from competitors who accept Apple Pay.
8. Security and Control
Walmart may prioritize controlling its payment ecosystem and security protocols. Walmart can have more control over transaction processes, data security, and potential vulnerabilities by using its payment solutions.
This approach allows them to establish their standards and systems, which they believe may be more secure and reliable for their operations. However, this doesn't seem like a legitimate reason, considering that Apple invests heavily in the security of user data.
---
What Forms Of Payment Does Walmart Accept?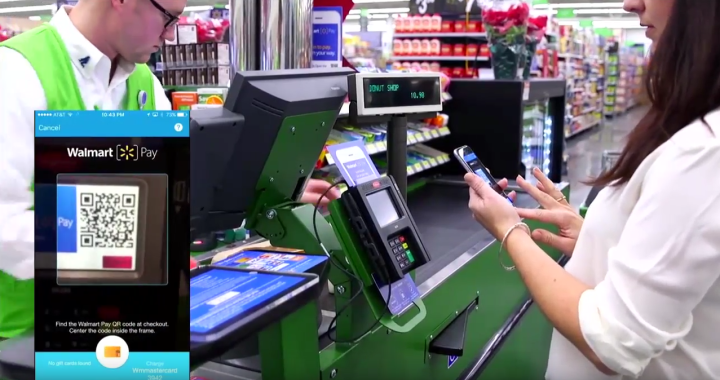 Walmart accepts various forms of payment, including:
Cash: You can pay for your purchases at any Walmart store. Cash payments are accepted at the checkout registers.
Debit Cards: Walmart accepts debit cards with major network logos such as Visa, Mastercard, Discover, and American Express. You can use your debit card to purchase by entering your Personal Identification Number (PIN) or signing for the transaction.
Credit Cards: Walmart accepts major credit cards, including Visa, Mastercard, Discover, and American Express. You can use your credit card to make purchases by signing for the transaction or entering your PIN if it's a chip-enabled card.
Walmart Credit Card: Customers can apply for a Walmart Credit Card, which Capital One issues. This store-specific credit card can be used for Walmart purchases and provides cardholders with various benefits and rewards.
Walmart Gift Cards: You can use gift cards to pay for purchases. These gift cards can be purchased in-store or online and are available in various denominations.
Mobile Payments: Walmart offers its mobile payment solution called Walmart Pay. With Walmart Pay, you can link your credit or debit card to the Walmart app on your smartphone and use it to make purchases by scanning a QR code at the checkout.
---
Conclusion
While Walmart does not currently accept Apple Pay, they offer a range of other payment options to accommodate their customers' needs. Whether it is cash, debit cards, credit cards, Walmart gift cards, or their mobile payment solution, Walmart Pay, customers have multiple ways to purchase at Walmart stores.
Walmart's decision not to accept Apple Pay may be driven by factors such as their focus on promoting their payment solutions, cost considerations, security concerns, competitive differentiation, and customer preferences.