Are you a tea enthusiast looking for the perfect blend? AriZona Tea has a variety of delicious flavors to choose from. Whether you are looking for something fresh and fruity or something robust and earthy, AriZona Tea has the perfect flavor for you! Below, we have compiled a comprehensive guide to all the flavors available from Arizona Tea.
If you love green tea products, you probably have tried AriZona Tea and some of its delicious and refreshing flavors. Tea flavors tend to be confusing to many people. It is, therefore, only natural to wonder what AriZona Tea flavors most people prefer. In this post, we give you a rundown of  AriZona Tea flavors and what sets each one apart from the other. You get to know which flavor is the most popular and which one you should try next. If that sounds interesting, read on to learn more!
---
AriZona Tea comes in a  variety of delicious flavors. Choosing the best flavor can be quite challenging, especially for someone who has never tried the brand before. Below, we have compiled a list of the best flavors from AriZona Tea that are sure to tantalize your taste buds:
1. Cranberry Iced Tea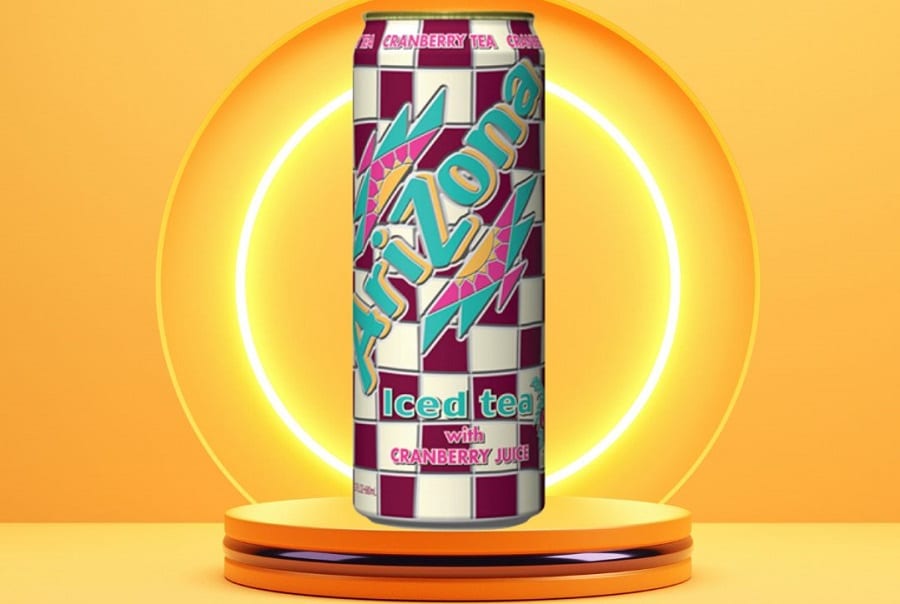 With their Cranberry Iced Tea, AriZona Tea gives the classic iced tea flavor a distinctive twist. The concoction, which combines the earthy tones of tea with the sharpness of cranberry juice, is surprisingly pleasant. Pear and cranberry juice concentrate give the beverage a sweet and fruity flavor, making it even more delectable. Honey is added to the mixture to counteract the tartness, creating a pleasant beverage that is sweet and tangy. For anybody who enjoys tea and cranberry juice and wants to taste a pleasant confluence of tastes, this Cranberry Iced Tea is a must-try.
2. Black & White Tea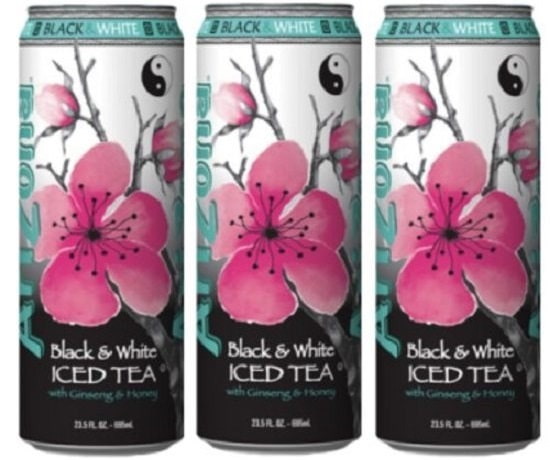 If you're looking for a unique iced tea experience, look no further than AriZona Tea's Black & White Tea. The tea's aromatic qualities make it more enjoyable to drink—with a mix of honey and cane sugar; it has just the right amount of sweetness.  If you're looking for a non-traditional take on typical iced tea flavors without sacrificing the refreshing qualities of iced tea, you'll love this blend. 
3. Green Tea with Ginseng & Honey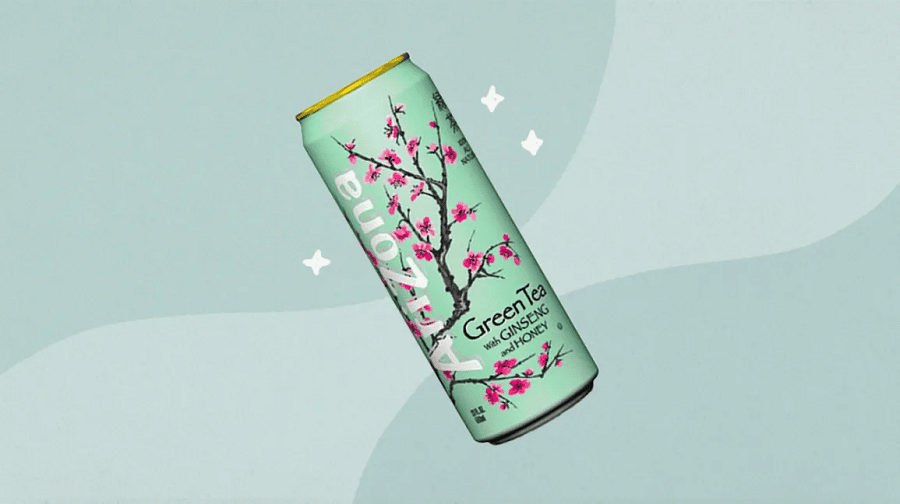 Are you looking for iced tea with a natural flavor? The Green Tea with Ginseng & Honey AriZona flavor might be the perfect choice for you. The flavor has been around for a long time and is one of the top-selling green iced teas in the United States. The tea is gluten-free, all-natural, and kosher, making it suitable for all diets.
4. Mandela Red Tea

Mandela Red Tea is an excellent option if you're seeking high-quality African tea. The Cederberg Mountains in South Africa are the origin of this fine beverage. The natural flavor of the peach juice complements the black tea without masking it.
5. Pomegranate Tea

This green tea is listed on the Arizona website as an Australian beverage; therefore, it could not be available nearby. It is produced with a mixture of juices, including carrot, apple, and pomegranate. It's been sweetened with honey and sugar.
6. Good Brew Unsweetened

For those who want to experience the cooling flavor of iced tea without packing on the calories or potentially undesirable substances, this Arizona tea is ideal. Simple leaf-brewed black tea and bisulfate of soda are used to make the tea. It doesn't have any artificial flavors, colors, or preservatives.
7. Good Brew Lemon

This iced tea is freshly made and all-natural. It has few ingredients and no preservatives. Brew black tea, sugar, concentrated lemon juice, and natural flavor as the components.
8. Good Brew Green Tea

At only 60 calories in an entire 8-ounce serving, this tea is more healthier than other drinks like sodas and fruit juices. Green tea leaves, sugar, honey, citric acid, and natural flavoring are steeped to create this beverage.
9. Diet Green Tea

This tea will not derail any diet, as there are only 5 calories in a whole 16.9-ounce bottle. Extracted ginseng root, honey, and premium brewed green tea are just a few of the significant constituents.
10. RX Energy

Arizona produces an energy drink called RX Energy. Its constituents include green tea, tropical fruits, citrus fruits, ginseng, and more. No artificial flavors or colors are added, and the ingredients are all-natural.
11. Mucho Mango

Some people find this flavor so sweet that their teeth hurt! But the brief nervousness is more than compensated for by the chance to savor this jar of absolute enchantment. At only $0.99, Mucho Mango is one of the few consumer commodities that can boast of providing the equivalent of the happiness you need to function each day.
12. Blueberry White Tea

Since 2005, it's been readily available at retail outlets. It was the company's first ever produced white tea drink. This tea is flavored with blueberry juice, pear juice, and honey. Furthermore, after enjoying this tasty drink, you will reap the benefits of its ginseng root extract ingredient.
---
What Is Arizona Hard Green Tea?
A boozy AriZona Tea? That's news to some, I know. AriZona Hard Green is just the traditional flavor combination, now with 5% alcohol. Lemonade's zesty citrus notes combine with iced tea's cold refreshment to create an excellent, one-of-a-kind flavor combination. The brewed green tea flavor of AriZona Hard Green Tea is most prominent, with a hint of ginseng. Not overpowering but just right for the heat of summer; pleasant, sugary, and refreshing. The vodka is present, yet the drink is not overpowered by it, thanks to the honey. It's a smooth drink, but the vodka is obvious from the first sip.
---
Bottom Line
AriZona Tea offers an array of flavors to suit everyone's tastes, ranging from the classic Cranberry Iced Tea to the unique Mucho Mango. For those looking for an alcoholic beverage, Arizona Hard Green Tea is a perfect choice. With so many options to choose from, you are sure to find your perfect AriZona Tea flavor. Remember that there is no harm in trying something new—you never know when you might stumble upon your new favorite beverage!